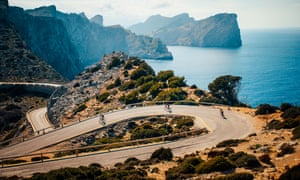 • New national restrictions apply from 5 November, please consult government advice before planning to travel
It's common knowledge that Majorca is home to some of the Mediterranean's most gorgeous golden beaches, but there's far more to this vibrant island. There are dramatic landscapes scented with rosemary where the tinkle of goat bells is the only sound to be explored, limestone mountain ranges that can be conquered on foot, two wheels or with ropes, and deep canyons and sea caves to cool off in. Here's a starting point of ideas to work into your Jet2holidays trip:
1 Hiking
Several iconic hiking routes cross the island, taking in wildly varying scenery from shady forests and sunny coves to the rural plains of the interior, studded with olive groves and ancient farmsteads, and there are opportunities for glorious short walks everywhere.
The GR221, the Dry Stone route – which runs through the craggy limestone massif of the Tramuntana mountains stretching along the northwest coast – is the most famous and challenging. Running 100 miles from Es Capdellà to Pollença, with peaks rising to almost 1,500m, it takes a week to explore the whole thing but is easily broken into manageable sections.
Alternatively, the Serres de Llevant range, running vertically down the east side of the island, has incredible views, especially from the Puig de Sant Salvador monastery and the Creu de Picot, a cross on top of a sheer crest. Most gorgeous, perhaps, is the Archduke Way, a five-hour coastal-view loop from Valldemossa, or a trail through the sheer-sided Barranc de Biniaraix canyon, ending in the pretty village of Biniaraix.
2 Cycling
Majorca has gone from being a secret spot where professional cyclists such as Bradley Wiggins could get in some extra spring training, to a must-ride on the bucket list for enthusiastic amateurs. Key to its newfound fame are the stunning climbs in the Tramuntana mountains – the long ascent of Puig Major, the Coll de Sóller and the Coll de Sa Batalla. Above all, though, is Sa Calobra, one of the world's most dramatic ascents – a thin lace of tarmac that winds and loops through limestone outcrops, via hairpins, tunnels and gorges, spiralling up from a tiny fishing port to a pass 700 vertical metres higher. Those in the know do it at dawn so they have the road to themselves. It's not all hardcore riding, though: Palma's gentle coastal promenade, the Paseo Maritimo, has a cycle path around the bay of Palma, and many of the island's cycle centres now rent e-bikes. Jet2holidays has a selection of hotels that cater particularly well to cyclists, with repair shops, hire and cycle storage.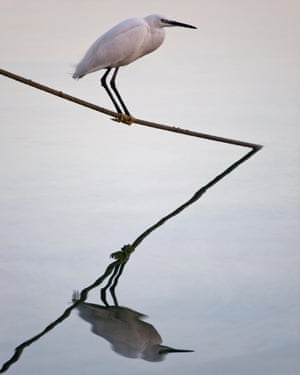 3 Birdwatching
It might pass many visitors to the island by, but Majorca is considered to be one of the best places in the Mediterranean for birdwatching. The beautiful town of Puerto Pollensa, where Jet2holidays has more than 60 accommodation options, is a perfect base for birdwatching forays. Not only does it have its own small town reserve, La Gola, with a bird tourism centre, but it's well-placed for visiting the marshland of S'Albufereta Nature Reserve.
Cabrera, a tiny island south of Majorca, is a sanctuary for migrating birds and can be reached on boat tours or by water taxi.
4 Vineyard tours and wine-tasting
The ancient Romans introduced winemaking to Majorca around the year 121 BC, but in the late 19th century a serious attack of the vine disease phylloxera and, subsequently, the loss of wine-producing terrain through the advent of mass tourism in the 1970s and 1980s meant it had all but disappeared. Now, though, a revival is under way, thanks to a new influx of high-spending foodies and wine aficionados and a growing interest in organic viniculture. There's been a return to boutique-style winemaking by small bodegas, some of which still hand-pick the grapes – the indigenous varieties of manto negro, callet and prensal blanc lend a unique flavour. A wide choice of expert-led wine tours is available – by car, bus, bike or even helicopter. Most centre around Binissalem, the main winemaking village and starting point of the wine train – a steam train journey that visits some of the finest vineyards and winemakers.
5 Golf
With 19 glorious courses to tick off, Majorca has become a go-to destination for golfers looking to test their skills on several different courses during one trip, with the bonus of blue skies and sunshine-flooded greens year round. Although, be warned, distracting backdrops of mountains, ancient ruins and glittering seascapes can make it tricky to keep your eye on the ball. At Real Golf de Bendinat, for example, Bendinat Castle looks grandly over the green, but interesting natural features are often incorporated into a course, such as the T-Golf & Country Club's ravines, lines of palms and reed beds. Players usually grab an ice-cold beer and a plate of jamón or paella in the finca-like whitewashed clubhouses afterwards, and you can make things even easier by booking a golf hotel near your favourite course – Jet2holidays has a great selection.
6 Canyoning and sea caving
The global growth in adventure sports hasn't passed Majorca by. Rappelling backwards over waterfalls, clambering over boulders through a river in waist-deep water, leaping from cliffs into the inky depths of a canyon are some of the adrenaline-pumping experiences offered by professional canyoning and coasteering operators here. Experienced canyoners can spend a whole day negotiating 30 jumps and a stretch of darkness in Sa Fosca canyon, while beginners can follow Na Mora gorge all the way to the sparkling Mediterranean. Other outlets also offer sea caving, with guides leading swimmers along the coast and into spectacular caves such as Cova des Coloms.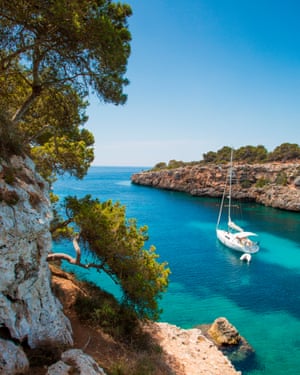 7 Sailing
Majorca is a big name on the yacht scene, where wealthy boat-owners like to spend a week or two circumnavigating the island, calling at idyllic coves, otherwise inaccessible swimming spots and fashionable port towns as they go. Novices can get a taste by chartering a skippered yacht or catamaran, booking a lesson at Palma's sailing schools, or simply going for sundowners in one of the fancy marinas, such as Puerto Portals.
8 Food tours
A fashionable, glamorous food scene has swept the island over the past decade, cementing a new identity as an upmarket, cutting-edge destination that gives Ibiza and the large Spanish cities a run for their money. Classic Spanish dishes mix with experimental new-wave cuisine from highly-skilled chefs, some of them alumni of world-class restaurants such as El Bulli, and many committed to a locavore approach, using the finest locally-sourced olive oils, seafood and organic vegetables. Dozens of guided food tours are available that visit producers and unearth those brilliant little spots only locals know about – gastronomic gems hidden away in old fincas, renovated mills and farmhouses.
9 Water sports
There's far more to water sports on the island than a cheesy ringo ride. Kitesurfing, windsurfing and standup paddleboarding have really taken off, with several schools on the beaches of Alcúdia and Formentor offering taster sessions and courses. A more futuristic option is flyboarding, a sort of jetpacking, where waterjets propel the rider into the air above the sea. Scuba diving sessions and short Professional Association of Diving Instructors (PADI) open-water courses are popular ways to see magical underwater caves and wrecks.
10 Open-water swimming
On an island renowned for its beaches and crystalline sea, swimming is an obvious activity for most visitors, but there's more to the open-water swimming scene than that. The island plays host to an annual week-long swimming festival, Best Fest, in May, that welcomes beginners and elite athletes to dozens of open-water swims, races, coaching sessions in pools, and socials around the Colònia de Sant Jordi area.
The modern package holiday is a very different beast from those of the past, especially one booked with Jet2holidays, which is renowned for its flexibility and customer service. Travellers can fly to Majorca from nine UK airports: London Stansted, Manchester, Leeds Bradford, Newcastle, East Midlands, Birmingham, Belfast International, Glasgow and Edinburgh. Visit jet2holidays.com/destinations/balearics/majorca for more information.